Welcome to

MARTIN LEGAL

"Solving Client Needs"
ATTORNEY PROFILE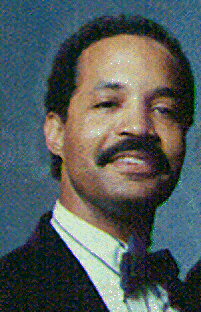 Gregory L. Martin is a Full Service Professional. Some of his case or court experiences are handling matters in Bankruptcies - debtor and creditor rights, foreclosures, insolvencies, and reorganizations; Business and Commercial Law - including bank collections and foreclosures, contracts, corporations, partnerships, secured finance and transactions, and small businesses; Criminal Law - all types of felony and/or misdemeanor representation; Construction Law - contracts, defects, litigation of contractorís negligence and warranties; Family Law - intrastate and interstate dissolutions, custody, mediation; Labor and Employment - benefits, collective bargaining, employment relations; Intellectual Property - patents and trademark research, filings, and representation; Real Estate Law - including zoning, land use, protection of mortgagee interests, eminent domain, public and private nuisances, and foreclosures; Torts - including all personal injury, product liability, negligence, and breach of warranties.
The above practice areas are not the only areas Martin Legal will entertain clients. Because Martin Legal is founded with a full service philosophy, you can be assured that the same quality, service, and efficiency will be provided to all clients regardless of the type of legal matter and complexity.
Mr. Martin has served as a Professor at three regionally accredited universities: the Union Institute, and the University of Phoenix, and as Assistant Professor of Business at Black Hawk College . Just some of the subjects of which he has taught include: Accounting, Advanced Accounting, Auditing, Computerized Accounting, Cost Accounting, Financial Accounting, Intermediate Accounting, Managerial Accounting, Business Ethics, Business Law, Construction Law, Legal Argumentation and Writing, Legal Research, Real Estate Law, and Taxation.
Mr. Martin has professional experiences with the General Foods Corporation, NCR Corporation, 3M Corporation, United Way, Urban League, and the U.S. Navy with the Legal Services Office, Bureau of Naval Personnel, and Judge Advocate General.
Mr. Martin is admitted to the California, Washington State, New Jersey, and Pennsylvania State Bars, and the Federal Ninth Circuit Court of Appeals, Northern District of California, Central District of California, Western District of Illinois.
Mr. Martinís accredited education consists of:
Juris Doctor - 12/87 - University of Oklahoma School of Law, Norman, Oklahoma. Accredited by the American Bar Association (ABA).
Visiting Law Student - Fall 1985, Spring 1987, Fall 1987 - Universities of Californiaís -Boalt Hall College of Law, Berkeley, California, and Hastings College of Law, San Francisco, California.
M.B.A. - 1978 - Xavier University -The Williams Graduate School of Business, Cincinnati, Ohio. Graduate work in Accounting, Finance, Management. Graduate course work in corrections. Accredited by Association to Advance Collegiate Schools of Business (AACSB).
B.S. - 1975 - University of Cincinnati, Cincinnati, Ohio. Urban Management and Business Administration Major. Accredited by the North Central Association of Colleges and Schools.
© Copyright 1997 - 2009 - Gregory L. Martin, Esq. - All Rights Reserved.