Welcome to

MARTIN LEGAL

"Solving Client Needs"
BANKRUPTCY - DEBTOR & CREDITOR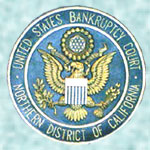 Debtors now have more legal basis for claims against creditors for abusing collection practices.
Up until recently, the Fair Debt Collection Act was the primary check that proscribed the limits a collector may go to collect a debt from a debtor. Limits to the collection efforts a debt collector or creditor may use are:
1. The collector may only contact you in person, by mail, telephone, telegram, or fax, at times that are reasonable between 8 a.m. and 9 p.m. unless you agree otherwise. The debt collector may not contact you at work if they know your employer disapproves.
2. The collector may not contact you period if they receive a written letter telling them to stop, the exception is they may notify you if they will bring some legal action or suit.
3. If you have a Attorney, the debt collector may not contact anyone other than your Attorney, except to locate your whereabouts and addresses.
4. The collector may not use obscene, profane, language; repeatedly use the telephone to annoy you; telephone without identifying themselves; advertise your debt; falsely imply that they are attorneys or government representatives; falsely imply that you have committed a crime; falsely represent that they work for a credit bureau; misrepresent the amount of your debt; threaten your arrest or legal action they are not authorized to do.
Up until recently, the remedies available to a debtor against a creditor who they assert has abused them in the consumer collection attempt has been primarily through this act. However, now a trend has developed allowing debtors to use "common law" causes of action i.e. intentional infliction of emotional distress and invasion of privacy, in addition to the Fair Debt Collections Act. "Even though technical violations pursuant to the Fair Debt Collections Act may not be available against a creditor, there are now these additional common law remedies whether those abuses are committed by agencies, creditors, or lawyers, and whether the debt is consumer or commercial."
In one case, Driscoll v. Household Credit Services, Inc. 92-7267 (Dist. Ct., El Paso Co., Texas), a jury awarded a $11 million judgment against Household Credit Corporation. The plaintiff debtors sued Household Credit Services of Illinois, and Allied Adjustment Bureau a San Francisco collection agency retained by Household claiming that they were abused. Allegations were that Allied made repeated phone calls at home, and even made a bomb and death threat at work to collect on a $2,000 visa bill. Household was held liable for the actions of its agent collection agency Allied, also because Allied went out of business with itís principals disappearing.
How does a creditor reduce legal exposure in light of this developing trend?
1. Creditors need to know the collections laws of the states in which they do business.
2. Creditors should carefully choose the third party collection agencies they hire to collect their debts, i.e., spend time in their office, ascertain that the collection agency and itís staff thoroughly understand and comply with the Fair Debt Collections Act.
3. Respond to collection complaints from debtor consumers immediately!
© Copyright 1997 - 2009 - Gregory L. Martin, Esq. - All Rights Reserved.
---